Now enrolling for the 2023-2024 school year!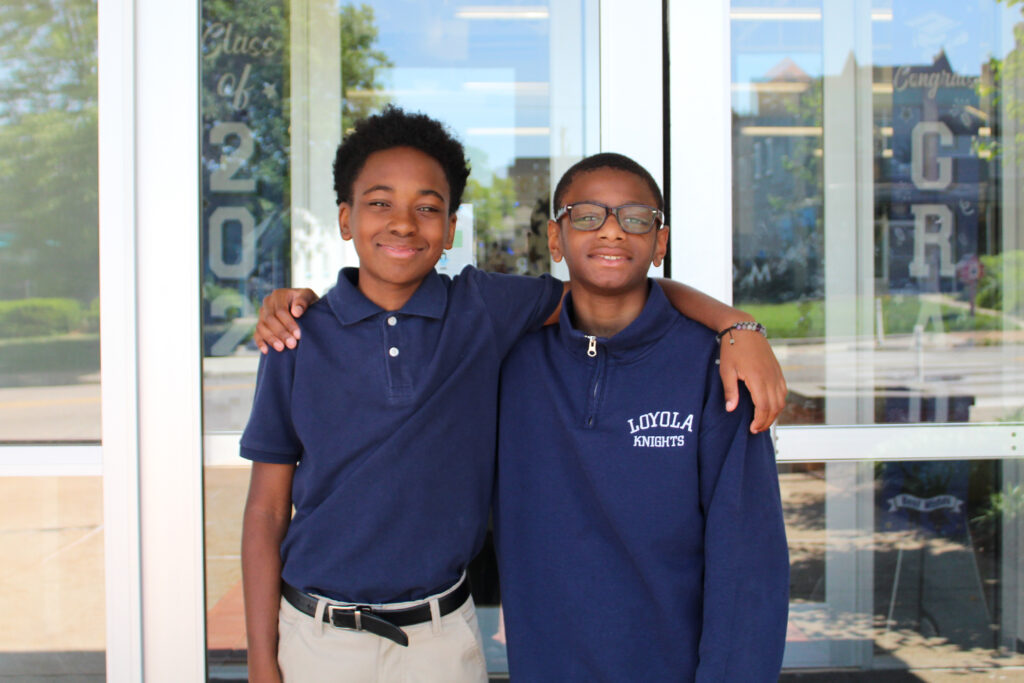 Loyola Academy of St. Louis is currently accepting new students!  Please review the admissions criteria and eligibility requirements before completing an application.  Additional information can be found under the FAQs page.  For questions or concerns, please contact the Dean of Students and Admissions at 314-584-0194 or [email protected].
Enrolled in or matriculating into 4th – 7th grade.
Performing academically no more than one grade level below his current grade.
Supported by one or more parent or guardian who is committed to his academic and behavioral success and who is prepared to commit to an extended school day and year.
A student who has demonstrated a personal commitment to his academic success and consistent positive or healthy behavioral patterns in relation to himself, peers, and his school community at large.
Eligible for the Free or Reduced-Price Meals through the National School Lunch Program. Eligibility requirements can be found here.
A fully completed enrollment application
Signed Records Release form or copy of former school's records
Two current pay stubs from all income sources
A copy of prior year's tax return and W-2s
If applicable: SS award letter, Child Support award letter, Food Stamp award letter
Please click the button below to download and print an admissions application. Upon completion, you may fax, email, or mail your application to the Dean of Students and Admissions.
Fax: 314-531-3603
Loyola Academy of St. Louis